Whether you hate or love Indian films (particularly Bollywood) we all have an opinion, but irrespective we all secretly do wish  Oscar-worthy movies came along more often and finally we got a good chance with The Lunchbox, but India so wonderfully failed to nominate it. Waaaaah. Here is a rediff article written by Aseem Chhabra explaining the sad situation. It's lengthy, but worth the read. Before that, have a looksies at a social media snapshot of what everyone was saying about The Lunchbox.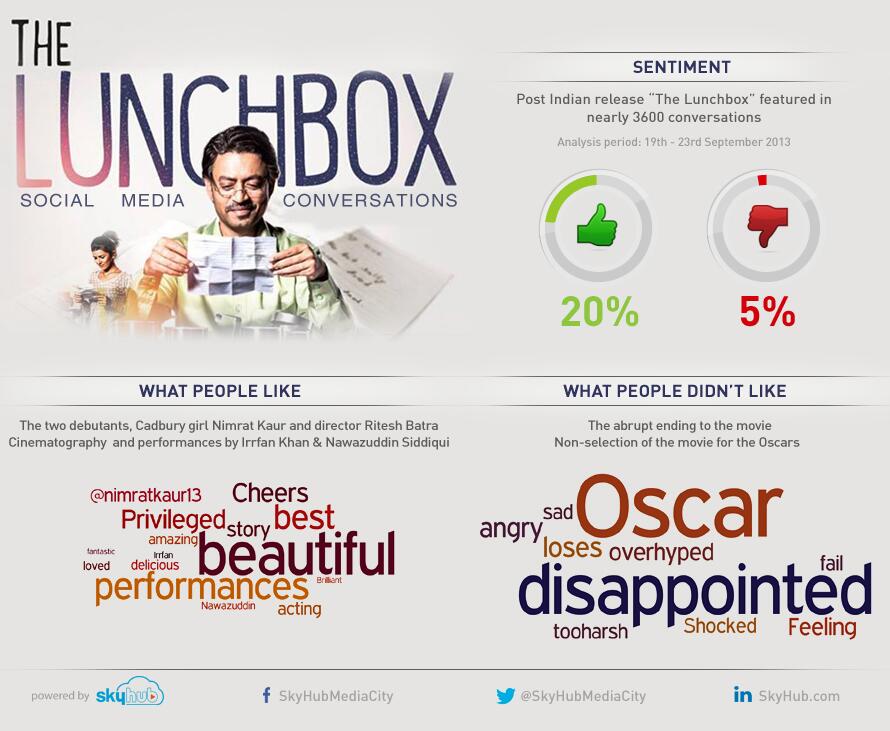 (source: twitter.com/daftari)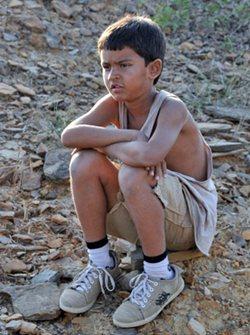 Aseem Chhabra is heartbroken that India overlooked the acclaimed film,The Lunchbox, as its Oscar nominee.
Two weeks ago, I sat at the Starbucks coffee shop inside the Chapters bookstore on John Street in Toronto. Anne Thompson, the influential critic, columnist for Indiewire, was seated on the same table next to me. She had just seen Ritesh Batra's 
The Lunchbox
 at a screening at the Toronto International Film Festival.
She liked the film so much that she wrote a piece in which she said: 'In all likelihood, India will submit yet another big-budget Bollywood film for the Oscar.' But she added that India would do well to pick 
The Lunchbox
. 'It has heart, ' Anne felt.
On Saturday many film watchers in India and abroad were shocked to learn that the Film Federation of India did not select 
The Lunchbox
 as India's official entry, instead we heard that a Gujarati film, 
The Good Road
, will
represent
 the entire Indian film industry in the foreign language Oscar race.